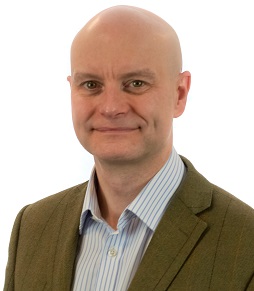 Do you:
Get in your own way?
Have fear of making a mistake?
Think yourself out of doing things?
Know what to do but can't seem to do it?
Need someone to walk by your side on your journey?
You can have an experienced property coach holding your hand on a weekly basis for just £50 per week!
I started out with no property experience and some cash ISA savings, but in 4 years acquired over £3M in property and now have over £¼million rent roll per year.
If I can do it, you can too.
I'd be delighted to help you achieve your goals.
Coaching with Colin gets you ½ hour calls every week to set targets, overcome your fears, hold you accountable, keep you honest to yourself and on track to achieve what you know you can do.
If you have any property questions, you can ask me anything in our weekly call.
If you're worried or scared that you might make a property mistake, I know how you feel.  I've been there, sat on my own at home with no one I could talk to about my fears.  I'll be there for you. I'll hold your hand. I'll look over your shoulder and walk you through the numbers to see if your deals really do stack up.
I can't promise everything you touch will turn to gold, but I can give you the benefit of my years of experience of doing professional single let's, benefit tenant single let's, professional HMOs, benefit tenant HMOs, commercial conversions, holding commercial property, lease options, title splits, flips and more.
Let me ask you a question: if you had weekly coaching calls for a whole year, how many more deals do you think you'd get done?
How much would just a single extra deal be worth to you?
Sign up now to get started this week and together we can overcome your fears and release the potential you know deep down you have.
Choose the package you want, the longer you want help for, the cheaper each call is:
Bronze: £50 / week for a quarter of a year = £600 – Buy Now
Silver: £45 / week for a half a year = £1,080 (save £120) – Buy Now
Gold: £40 / week for a whole year = £1,920 (save £480!) – Buy Now
Terms: Options are paid for in advance with 1 week off per quarter for your holiday.
I can't wait to get started helping you achieve your goals and dreams.
You can do it!